Learning English watching tv series, films and documentaries
I always encourage my students to watch a tv series, film or documentary as well as the news depending on their level. I think it is an excellent tool for improving your language skills.
I have done it in Italian which is not my language and it has worked for me and I have listened to students who have accelerated their language skills thanks to watching programs at least twice a week. I always say the more you can watch, the better.
Watching films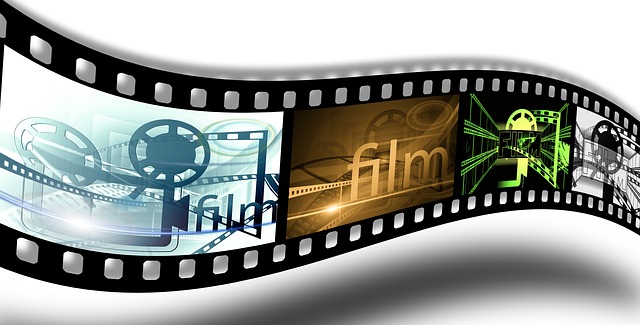 Some of my students say that the films are too long or too fast. They may also use slang or informal language depending on the type of film. All native speakers have different accents. We have many different accents in the UK and American English varies from state to state.
The main thing is that you are trying to understand. It is not important to understand every single detail as long as you understand the general sense of the film.
I started by giving myself a percentage. One day I would understand 50% and then 60% and so on. I now understand about 90% of what I watch in Italian. Again, it is a gradual process.
The more you listen to the language, the more you will understand. Make sure you are familiar with phrasal verbs as they are commonly used in informal English.
With subtitles and without subtitles
If you find it too difficult, you could watch the film in the original language and use English subtitles. Never use your language subtitles. It defeats the purpose of learning.
I recommend watching films in English, first without subtitles to work on listening comprehension and then at different times to use them to learn new vocabulary,
Watching short episodes of TV series
A film usually lasts more than a hour. Many of my students tell me that they do not have this time and that they prefer shorter programs. I think it is a great idea to watch episodes at least twice a week. Here are a few popular British ones:
Casualty, Heartbeat, footballer's wives, Hollyoaks, the office, Inspector Morse, the Bill, Sherlock Holmes, Doctor who. Many students recommend game of thrones, supernatural, Grey's anatomy, Breaking bad which are American. It is entirely up to you what you watch. You can google search a list of the most popular British and American TV series or you can download some from here
There is a trial period to use Amazon prime video for 30 days free and if you decide to continue, you pay €36,00 for the year. You can add subtitles, watch it in the language you prefer and choose video length. You can cancel anytime you want.
American English or British English
Some episodes only last for about 20 or 30 minutes and you can choose what English you prefer (American English or British English). You can also add subtitles .
It is a good idea to also watch Canadian, Australian and South African programs. You need to listen to as many English speaking accents as you can so you will be familiar with the accent and understand people from these countries.
The main ones are UK, America, Canada, Australia and South Africa where only English is spoken.
Audio books and podcasts
Audio books and podcasts are an excellent tool. You can listen to them from anywhere, especially if you are stuck in a traffic jam. You can listen to them in the car. This is a good way to hear the correct pronunciation as they use native English narrators. There is a trial period with Audible for 30 days free and then if you continue, you pay $14.95 per month. You can cancel anytime you want.
Documentaries and news programs
I recommend watching documentaries and news programs as they use standard English. The language is always very clear and easy to understand.
This can also depend on your level of English, but if you want to avoid any slang or informal English, try to watch these kind of programs. You can find many on You tube or there is a discovery channel on Amazon prime video.
News presenters use standard English. I recommend BBC News: https://www.bbc.com/news which is easier to follow than some other news channels as well as CNN. Voice of American is an excellent language resource. You can watch the news on this site: https://www.voanews.com